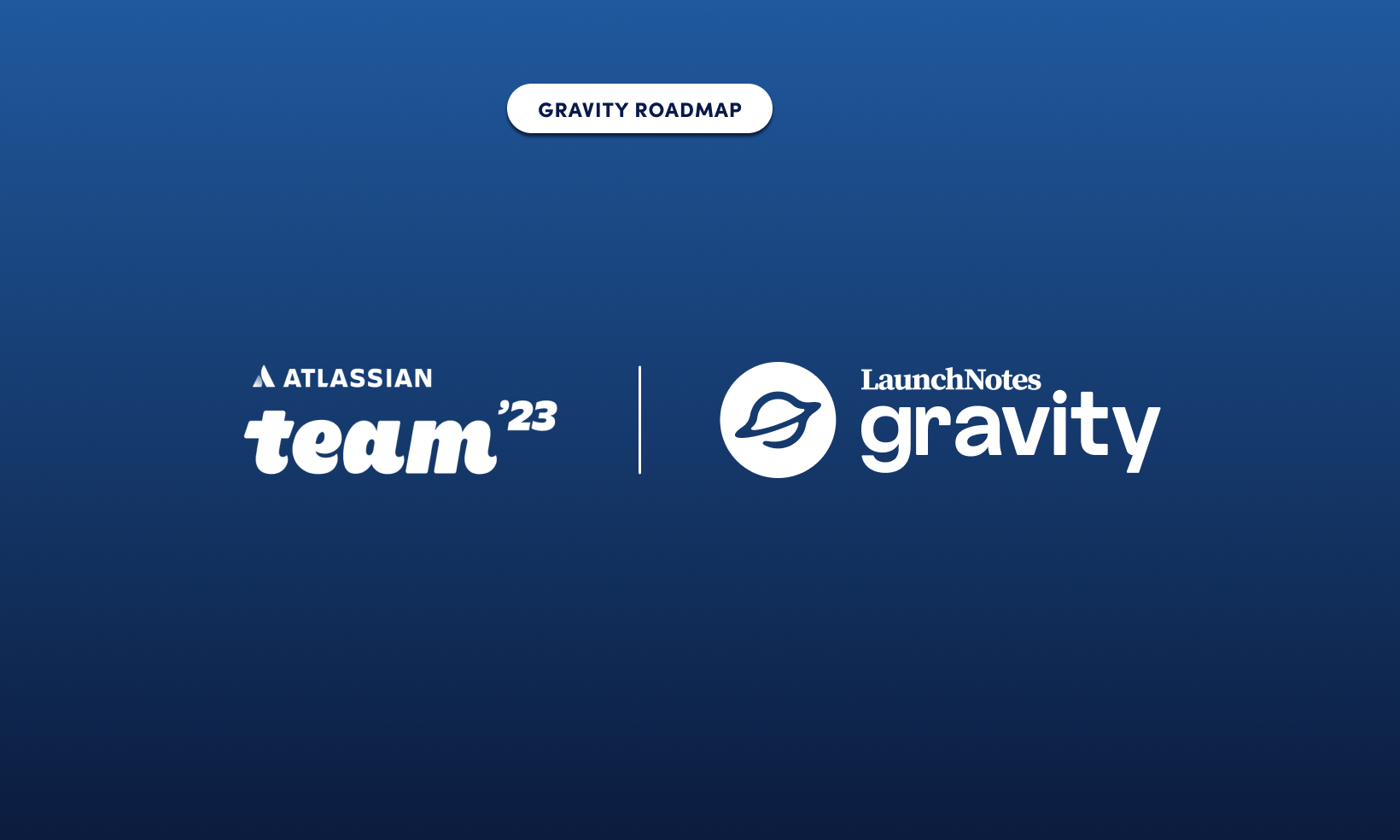 DATE:

AUTHOR:

The Gravity team

RELATED ROADMAP ITEMS:
Putting Your Feedback into Action: What We Plan to Build Next
DATE:
AUTHOR: The Gravity team
At Team'23, we announced the release of our newest marketplace app, Gravity. This is a big step for LaunchNotes, and we're thrilled to bring this powerful service to the Jira community.
One of the biggest challenges facing Jira users today is the issue of backlog bloat. We built Gravity to address this challenge head-on with auto-triaging issues for Jira Service Manager tickets, and auto-labeling issues in a Jira software project. Gravity was designed to streamline your workflow and help you stay on top of your backlog by enhancing the speed and fidelity of managing your Jira issues.
At Team'23, we talked to hundreds of product managers and Jira admins - we collected 90+ individual pieces of feedback from the event, and we're taking that feedback to heart. Based on what we heard, we've added several new items to the Gravity roadmap and to ideas under consideration.
On-prem/data center support: we will be developing a version of the app that is available for and fully runs on-prem

Auto-suggest labels: as issues are created, the Gravity AI will build associations, and recommend themes as patterns emerge, giving you an unrivaled competitive advantage on what to build next

Auto-issue prioritization: assign priority levels to newly created or existing issues without manual intervention

Ability to auto-apply labels to epics: assign predefined labels to newly created or existing epics based on specific criteria

Find and remove duplicates: using Gravity-AI to identify duplicates and similar issues

Auto-assign components: configure rules that specify which component should be assigned to an issue based on the issue type, reporter, project, or other parameters
We'd love to get your feedback! 
We greatly value your input on what we're prioritizing and building. What's the most impactful feature from the above list that we should build next? Let us know what you think by leaving us feedback using the feedback collector found on the left side rail of this announcement. Please and thank you! 
Have a wonderful weekend!